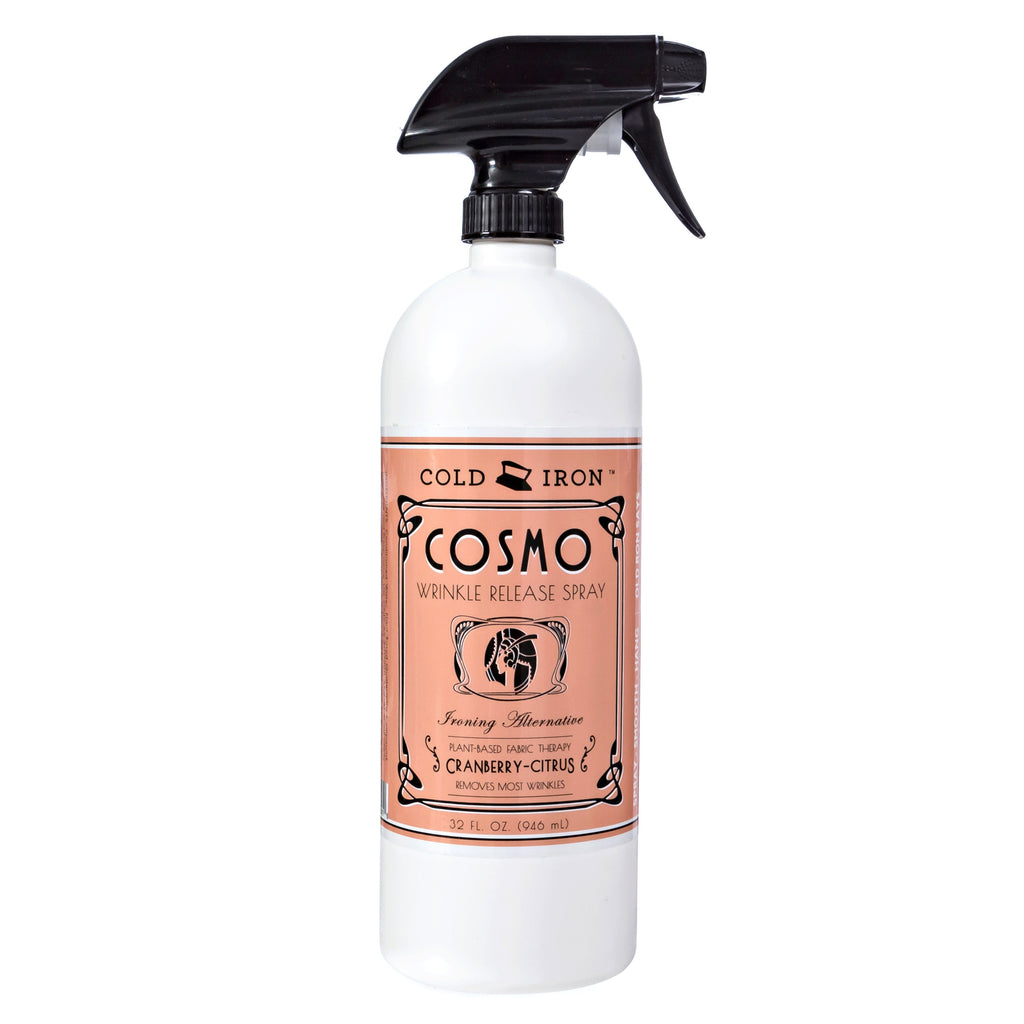 Cosmo Wrinkle Releaser
A Plant-based Ironing Alternative. Spray – Smooth – Hang. Fabrics are Wrinkle Free in Minutes!
Cosmo is just right to last one month if used daily. Perfect for your daily routine, work, dorms, and travel.
Size: 32 Oz.
Scent: Cranberry and Citrus 
Light scent won't compete with your other fragrances
Not sticky like other brands
Sulfate free and easy on garments
Dye Free and Plant-based
Great starch alternative if you 'have to iron'
Scent: Citrus-mint that is light and won't linger

Ingredients: Conditioned water, plant-based quaternary compound, fragrance and preservative

Instructions: For detailed instructions, visit the wrinkle releaser instructions page
Enjoy safe and secure checkout through Shopify and quick, reliable shipping with North America's #1 e-commerce fulfillment center. All orders are backed up by our 30-day money back guarantee.
Thanks! Glad you liked it.
Great Scent!
Great scent - fresh light cranberry. I like this scent much more than the mint version of the same brand. The mint version doesn't smell as fresh.
Great alternative to ironing
Love the scent and it instantly removes wrinkles from my tee shirts.
Five Stars
This stuff is AMAZING! Gets out wrinkles fast and smells unbelievable!! Can't go wrong.