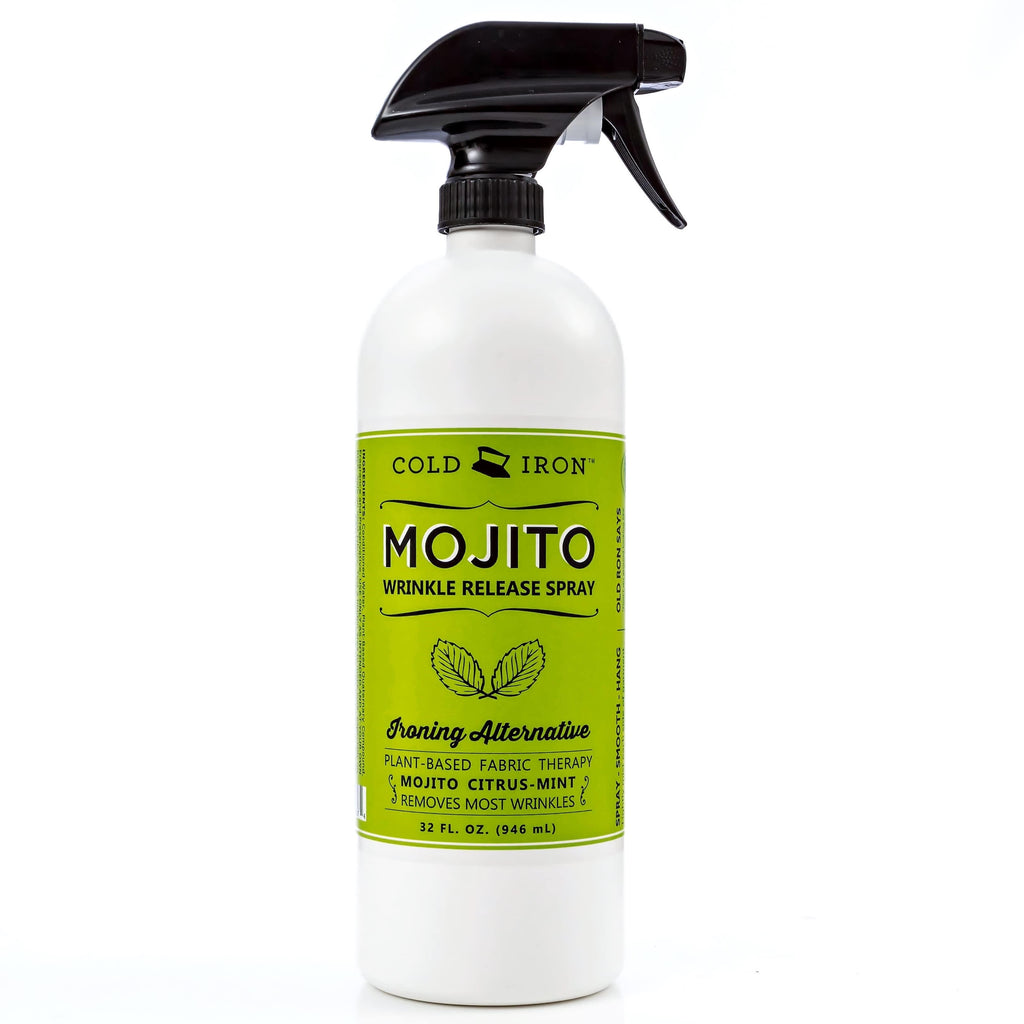 Mojito Wrinkle Releaser
Removes most wrinkles in minutes
Save time and the headache of ironing
Save money on dry cleaning bills
Plant-based formula is less sticky and just as effective as supermarket brands
Big 32-ounce bottle lasts for dozens of uses
Scent: Citrus-mint that is light and won't linger
Ingredients: Conditioned water, plant-based quaternary compound, fragrance and preservative

Instructions: For detailed instructions, visit the wrinkle releaser instructions page
Enjoy safe and secure checkout through Shopify and quick, reliable shipping with North America's #1 e-commerce fulfillment center. All orders are backed up by our 30-day money back guarantee.
Smells really good!
Works great and smells good too! Good amount for the price compared to other wrinkle sprays. Will definitely buy again!
Effective without fake floral scent
I am surprised at how well and quickly this product works. Plus, it doesn't have the strong fake floral scent of other products.
Works Well
This spray works well. Since I have a tendency to a) leave my dresses in a wad on the rocker and b) leave my laundry in the basket, I ALWAYS have wrinkled clothing. So this makes me look presentable. It's works on cotton, linen, rayon and polyester blends. I've never used it on wool, but it likely would work on lighter weights. It seems expensive, but the bottle I bought lasted about 2 years. I use it a few times a week.
Wrinkle Release that actually smells good!
Releases wrinkles, even on my linen blend pants, & also has a refreshing scent. So nice to find one that doesn't smell like dryer sheets.
Awesome product! BUY IT
Haven't ironed clothes in years, so this works (for me) as the physical equivalent of the sensory improvement that Fabreze provides.