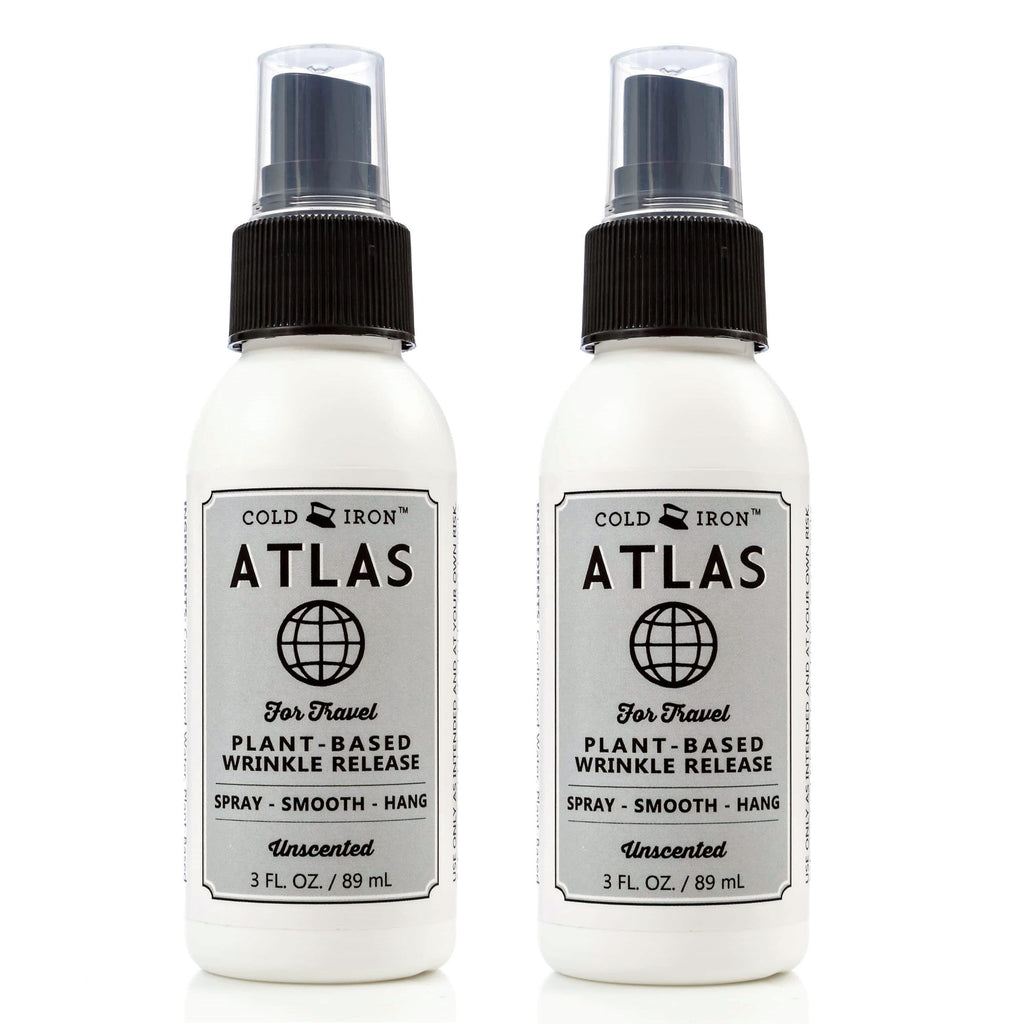 Unscented Travel Wrinkle Releaser
Every jetsetter's secret to looking good while on-the-go
Reduces most wrinkles in minutes without having to iron
Enjoy iron-free travel for days with the 3-ounce travel size
Plant-based formula is less sticky and just as effective as supermarket brands
Great for the office, car, travel, and cruises
TSA compliant 
Scent: Unscented
Ingredients: Conditioned water, plant-based quaternary compound and preservative
Instructions: For detailed instructions, visit the wrinkle releaser instructions page
Enjoy safe and secure checkout through Shopify and quick, reliable shipping with North America's #1 e-commerce fulfillment center. All orders are backed up by our 30-day money back guarantee.
Great size
Great bottle for traveling. Does a pretty good job of taking care of wrinkles.
Good-ish
This works perfectly on my cotton shirts. Wrinkles disappear immediately. However, on my blouses - this does absolutely nothing.
Great Travel Item!
Worked as described. I spray the items then press outward with my hands and the job is done.