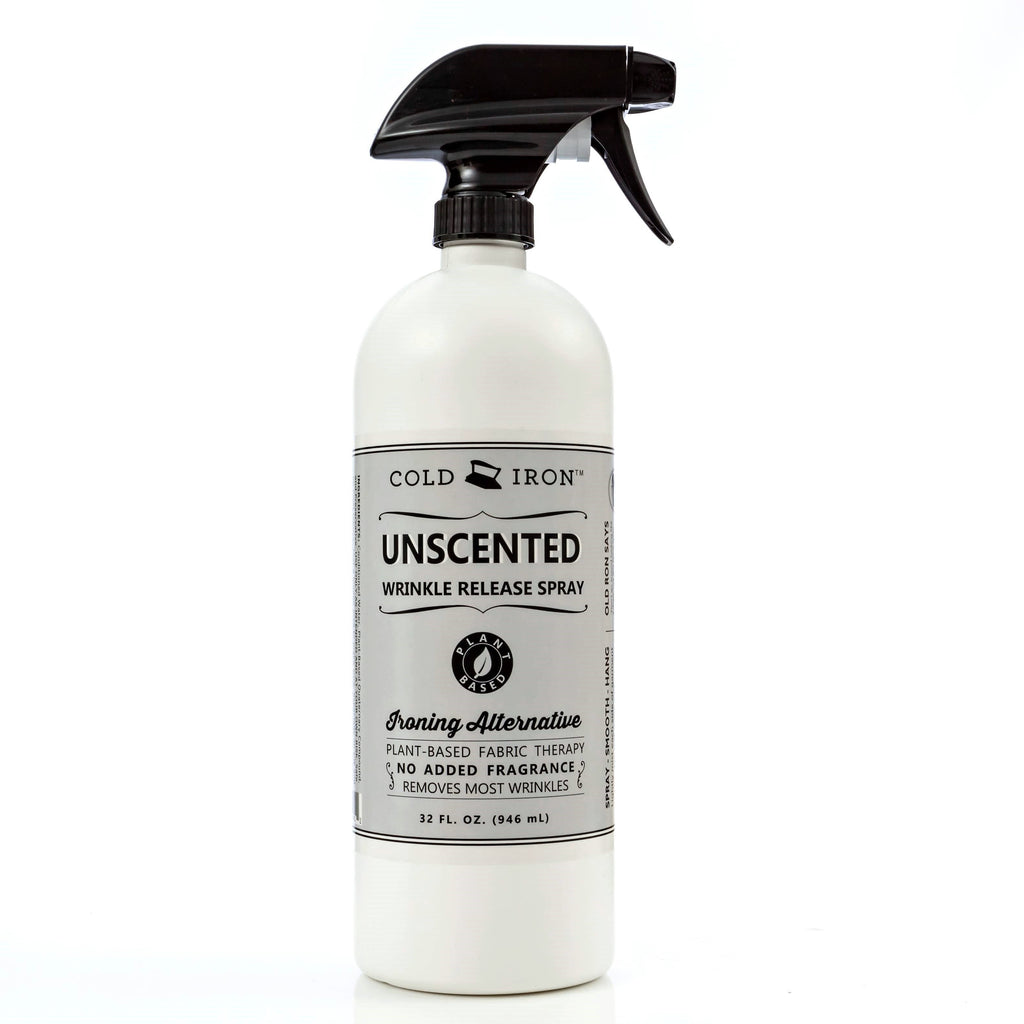 Unscented Wrinkle Releaser
Blasts away most wrinkles in minutes
Leaves clothes fresh and presentable without having to iron
Unscented so it's great for household items like drapes and table linens
Plant-based formula is less sticky and just as effective as supermarket brands
Big 32-ounce bottle lasts for dozens of uses
Scent: Unscented
Ingredients: Conditioned water, plant-based quaternary compound and preservative
Instructions: For detailed instructions, visit the wrinkle releaser instructions page
Enjoy safe and secure checkout through Shopify and quick, reliable shipping with North America's #1 e-commerce fulfillment center. All orders are backed up by our 30-day money back guarantee.
Love!
Good ingredients, no scent, works awesome!
Love it
I love that this 1) works very well and 2) is unscented. No harsh chemical smell or fake added scents. I am repeat buyer and will continue to purchase this product.
Great product and does the trick!
Shocked that this worked :)
I bought this with low expectations. This is a plain white cotton t-shirt before spraying and 15 minutes later. I'm not a fan of ironing but couldn't wear it as wrinkled as it was. This is definitely good enough. :) It does make the fabric wet, so be sure to spray it the night before you plan to wear it so it has time to dry, and pull it straight a few times to help the wrinkles come out. I marked it low for traveling because the bottle is huge - I'll have to see if there is a travel size because it would be nice for traveling. (Or I'll transfer it to a smaller spray bottle)
Shocked that this worked :)
I bought this with low expectations. This is a plain white cotton t-shirt before spraying and 15 minutes later. I'm not a fan of ironing but couldn't wear it as wrinkled as it was. This is definitely good enough. :) It does make the fabric wet, so be sure to spray it the night before you plan to wear it so it has time to dry, and pull it straight a few times to help the wrinkles come out. I marked it low for traveling because the bottle is huge - I'll have to see if there is a travel size because it would be nice for traveling. (Or I'll transfer it to a smaller spray bottle)