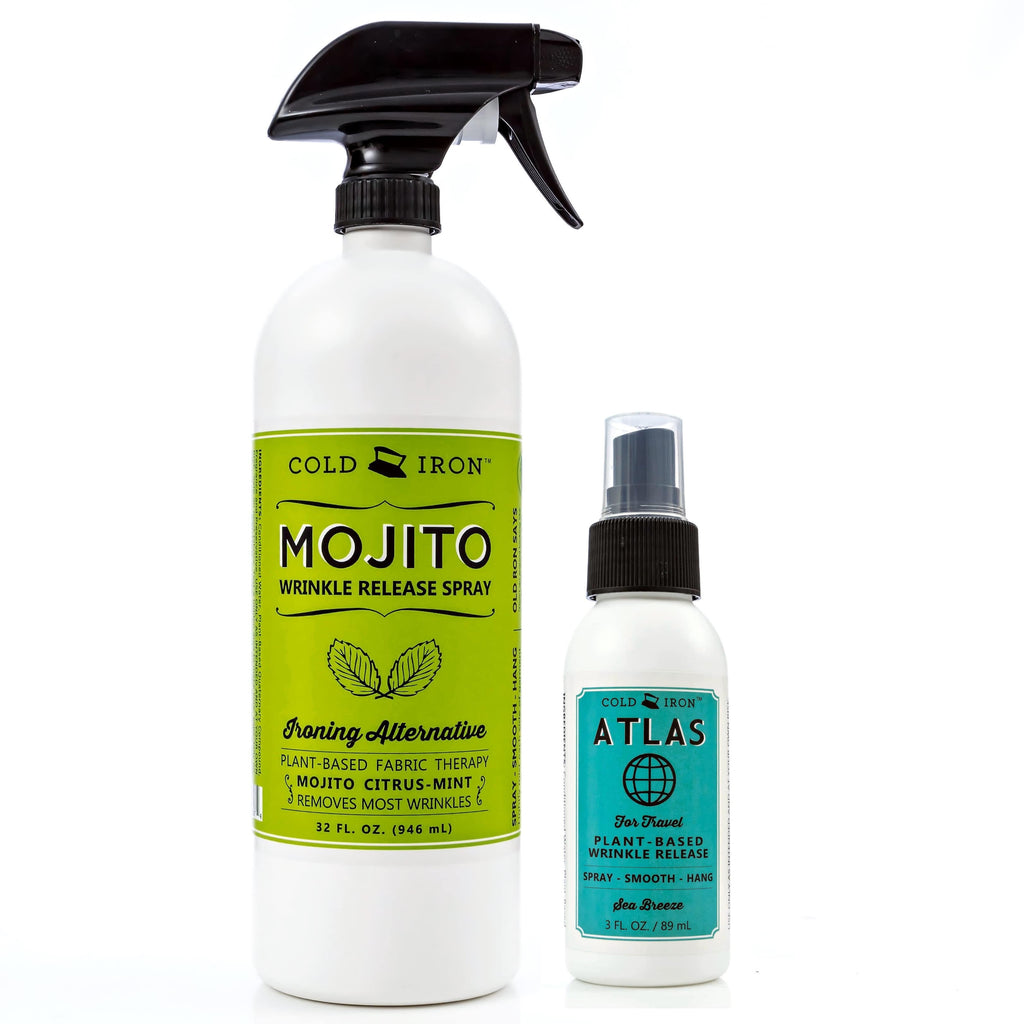 Wrinkle Releaser Bundle
Stop looking like you live out of a suitcase
Enjoy fresh, presentable clothes both at home and on-the-go 
Get dozens of uses from the 32-ounce bottle
Enjoy iron-free travel for days with the 3-ounce travel size
Plant-based formula is less sticky and just as effective as supermarket brands
Scent: Citrus-mint (Mojito) / Sea breeze, orange blossom, and spice (Atlas)
Ingredients: Conditioned water, plant-based quaternary compound, fragrance and preservative

Instructions: For detailed instructions, visit the wrinkle releaser instructions page
Enjoy safe and secure checkout through Shopify and quick, reliable shipping with North America's #1 e-commerce fulfillment center. All orders are backed up by our 30-day money back guarantee.
Too good to be true!
I never iron, I don't have yo I just spray and smooth, it's great!
Doesn't work
I tried this stuff and it doesn't work. At all. It makes your clothes smell good, but it doesn't remove wrinkles.
Works great!
This is amazing! So glad I got it. Would recommend to everyone. Sending some off to college with my daughter!
Works better than the commercial stuff, smells great, and plant based! winning.
I often travel for 6+ wks at a time. Downey Wrinkle Release was my go to but after 10yrs I thought, there must be more out there. Cold Iron is not only plant based, it smells great and works better than Downey! The downside, it takes longer to dry (a hairdryer can help that btw) so I find spraying at night and hanging to dry works best. Seriously, even my linen pieces come out looking great.
Doesn't work
Wish I hadn't purchased this product. Didn't work at all.